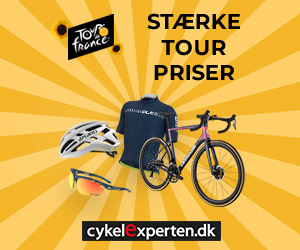 Højkvalitets landevejssko til konkurrenceryttere sphyre rc9 er en elite performance sko til landevejsryttere, og favoritten blandt mange professionelle world tourryttere opdateret i 2019 med endnu bedre åndbarhed og et forbedret boa spændesystem for uovertruffen komfort til alle fodtypersphyre rc9 skoen er designet til strabadserne i world tourcykelløbene, og sikrer den optimal kvalitet til landevejsryttere, der kræver marginale fordele i tilspidsede situationer uanset om du er sprinter eller bjergrytter, giver den super tynde og stive kulfibersål maksimal kraftoverførsel til pedalerne, og giver dig ren fart med hvert eneste trådoverdelen er lavet i et syntetisk mikrofiber lædermateriale, der er integreret med sålen for at skabe en pasform, der sidder tæt om foden, som en sok overdelen fordeler trykket jævnt om foden takket være de to boa ip1 spænder, hvor øverste spænde sikrer foden med en syntetisk læderstrop, og nederste spænde fordeler trykket jævnt over hele midtfoden når du nærmer dig en bakke eller spurten, kan du nemt spænde skoen yderligere med en hånd, mens du cyklerat køre lange distancer er hårdt, og derfor er sphyre rc9 skoen lavet med en ekstern hælkappe, der giver øget support til bagfoden og shimano dynalast teknologi, der øger effektiviteten dynalast optimerer fodens positionen gennem hele trådet og reducerer tab af kraft det er det fænomen, som gør, at foden, du ikke skubber ned i pedalen med, skaber modstand på grund af for meget spænding i foden og en unaturlig fodstilling til 2019 er overdelen lavet med flere perforeringer, så du får bedre åndbarhed, når du kører i varmt vejr, mens lænsehuller under skoen lader vand slippe ud af skoen, hvis de bliver våde af regnoverlegen kraftoverførsel et super tynd og stiv kulfibersål overfører maksimal kraft til pedalerne, og giver dig en fordel mod dine konkurrenter i spurterne og på stejle bakkerpremium boa spændesystem to mikrojusterbare boa ip1 spænder overdelen sikkert fast om foden og giver uovertruffen komfort når du gør dig klar til spurten, kan du nemt spænde skoene yderligere med n hånd, mens du kørerkomfort hele dagen overdelen i syntetisk mikrofiberlæder er integreret med sålen for at reducere stresspunkter og samtidig lade skoen tilpasse sig formen på din fod på uovertruffen visforbedret åndbarhed med flere strategisk placerede perforeringer end sin foregænger er du sikret nem lufttilstrømning til dine fødder overdelen er behandlet med silvadur antibakteriel teknologi for at fjerne svedlugtenergibesparende support shimano dynalast teknologien optimerer forfoden for bedre støtte under foden, og giver øget effektivitet i trådet, så du kan holde det hele vejen til målstregenstabilisering af hælen en ekstern buet hælkappe sikrer, at foden sidder godt fast, og giver dig komfort og støtte på lange ture, mens holdbare stødpuder på hælens underside sikrer stabilitet til fods
Shimano rc701 lvg hvid cykelsko til landevej. af shimano. spar 0,00 kr. 1.399,00 kr. spritny videreudvikling af den populære rc7 cykelsko. carbonsål stiffness 10. overdel i syntetisk læder og med boa spænder. dynalast. spdsl.
shimano rp301 lvg race spdsl dame hvid. giro sko riddance w dame sortlilla. shimano me400 enduro mtb spd dame sortrød. shimano rp400 lvg race sko gul. scott road comp boa cykelsko yellowblack. northwave jet evo cykelsko sort. scott race comp boa lady, dame cykelsko, reflecti e.
varen er lagt i kurven. shimano rc701 lvg hvid. er nu føjet til kurven. du vil måske også kunne lide disse. tilbud. shimano sphyre rc902 rød. vejl. pris 2.899,00 dkk 2.699,00 dkk. tilbud. fizik infinito r1 sort.
cykelsko shimano sphyre rc901. denne cykelsko er resultatet af samarbejdet med de professionelle world tour hold sunweb og jumbo. yderdelen er fremstillet af t stykke smidigt, formfast og meget åndbart teijin avail mikrofiber syntetisk læder med perforerede ventilationskanaler.