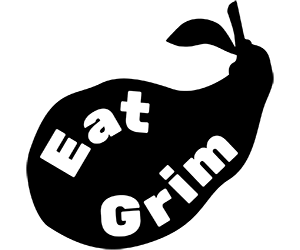 Chop the mixed fruit and marinate it in the orange juice for an hour or so. slice the onions and sweat in the olive oil or butter with the sugar over low heat until they become translucent and golden brown. add the apples, mixed fruit and vinegar, and cook for about 25 minutes, until most of the liquid has gone.
directions. in a saucepan over medium heat combine onions and honey. cook slowly until caramelized, about 45 minutes. add vinegar and stir. add water and reduce to low heat. cook uncovered until liquid has been absorbed. onions are done when they are tender, have melted together,and are moist but not wet. more liquid and cooking time may be needed.
preheat the oven to 400. place onions and shallots on a quarter size rimmed baking sheet, drizzle with 2 tablespoons of the olive oil and season with salt and pepper. on a half sheet rimmed baking sheet, add tomatoes, gently coat with the remaining oil and sprinkle with salt and pepper.
heat the oil in a large saucepan and cook the onions for 810 minutes over a medium heat, stirring, until they are golden. pour the vinegar over the onions and scrape the bottom of the pan with a wooden spatula. add the c rry powder, honey, one sprig of thyme, 2 tbsp water and a pinch of salt.
add the onions, salt them, and stir to coat them thoroughly with the butter and olive oil. let the onions cook down until soft, about 20 minutes, stirring occasionally. continue cooking onions for another 3035 minutes until they are a deep mahogany brown add a little water if they start to stick.
add onions and 3 tablespoons sugar. cook until onions are golden, stirring often, about 15 minutes. reduce heat to mediumlow. add wine and cook until onions are very tender and mixture is reduced...
add onions and saute for 15 to 20 minutes until soft and caramelized. add bacon, thyme, salt and pepper. cook for another 5 minutes. take out of pan remove to a bowl to cool. add balsamic vinegar. serve with meat as a compote, on a burger as a topping, use it as a dip with chips or just eat it straight out of the bowl.
put the sugar in the pan to start the caramelization process. when the apples and the onion start turning a nice golden brown color, deglaze the pan with vinegar. let simmer for a few min and add in the stock, salt and pepper and the herbs. simmer till the mix becomes thick.